Head Boy and Head Girl Welcome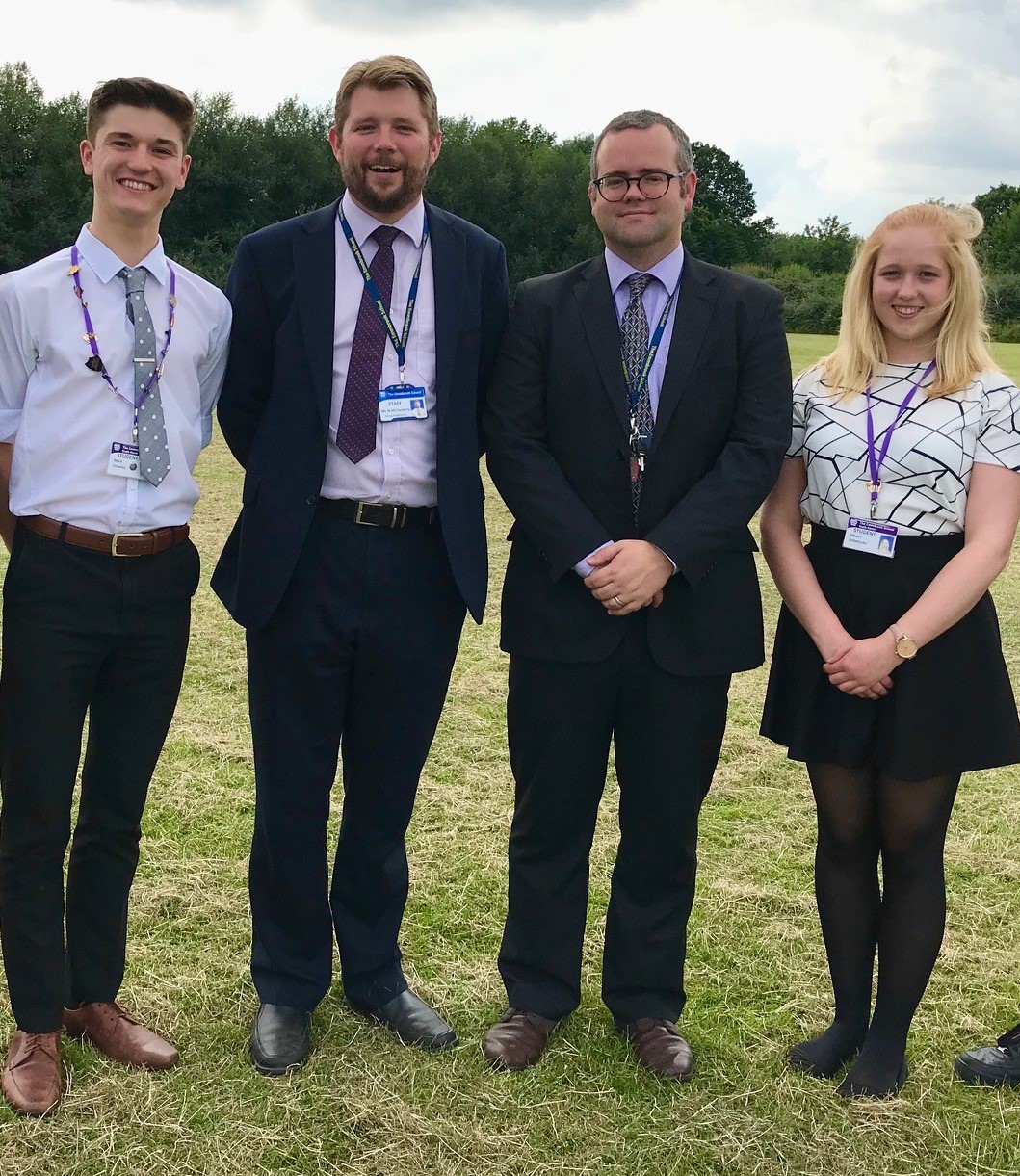 A welcome from the Head Boy and Head Girl
Welcome to the Emmbrook Sixth Form. We are a mixed comprehensive located in the Wokingham area. As the newly appointed leadership team, we are passionate at cultivating a working environment where students are supported, encouraged and inspired to reach their desired destination. Unlike previous years, we are lucky enough to have a five person team which allows every student voice the opportunity for representation. Similarly, with a newly appointed Head of Sixth Form, we are excited to bring about new changes to our working environment.
There are a variety of different A Level courses available to Sixth Form Students. Ranging from courses in Art and Design, Business and Sport, through maths and science, as well as the newly offered Level 3 qualification in Criminology. Additionally, all students take part in an Additional Studies programme which provides opportunities designed to enhance a UCAS application and advises on post sixth form destinations. Past events have included university and Oxbridge speakers, first aid courses, safe driving trips which all contribute to a well-rounded sixth form student.
We have three spaces dedicated to our studies which allow us to work in different areas based on our needs. We have a bright and open study area with over 40 desktop computers where independent and group study sessions can take place. We have a newly purposed library space where work can be completed in a quiet and focused environment. Finally, we are working to redecorate and refurnish our common room area so that students have somewhere to relax.
The Working Party scheme, launched last year, is a brilliant way to integrate the whole Sixth Form into leadership roles within the school. In the past, working parties have organised fundraising events, social events and external speakers as well as working closely with the lower school as house leaders and mentors. We hope to extend these this year with a greater focus on maintaining a healthy work life balance for all.
In the past, the Emmbrook Sixth Form has always been passionate about helping the wider community. Every year, a fundraising week is organised by students with the intention of raising £2000 for a local charity. This year we are hoping to make the event bigger than ever in the hope of raising even more money… and entertaining the lower school in the process!
We are looking forward to the upcoming year and working as a team to provide new initiatives to improve the experience of the sixth form for all.
Mark and Mhairi