Induction Day 2020 (TBC)
Wednesday 24th June 2020 (8.30 am – 2.45 pm) – Induction Day (to be confirmed)
This day is a significant event in the transfer process for all our Year 6 children. They will experience an active secondary school day and meet senior members of staff.
Unless your child's primary school has made special arrangements for children to come collectively, parents are asked to bring the children in by 8.30 am. (As a matter of Health & Safety, please do not drive onto the school site to either drop off or to collect your child).
Your child should wear their primary school uniform. They should bring a packed lunch including a drink or money for the canteen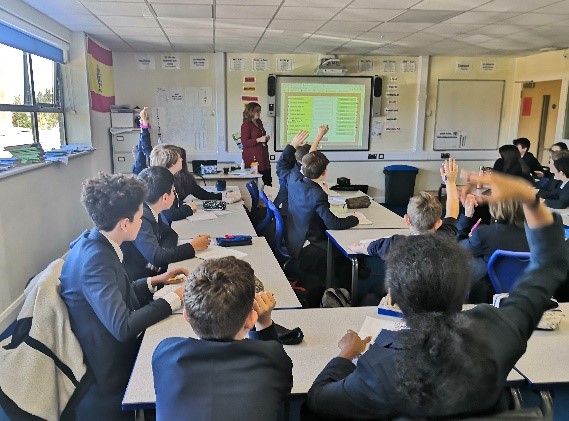 (please see our website for our canteen food options and prices. The School Meal & Dessert is £2.20 @ 27.4.20). Drinks can also be purchased if required). Your child will also need something to write with during the day.
Members of staff and current students will be waiting to meet your child under the covered way. In order to assist us during this busy time, we would be grateful if you could leave them with one of the helpers and do not follow them into the Main Hall.
The day ends at 2.45 pm; please wait under the covered way and your child will be sent out to meet you. If your child is to go home with siblings who are already at The Emmbrook, please ensure you tell them to collect their brother or sister from the Main Hall at 2.55 pm. If you wish your child to go home with a friend or older student who is not a family member, please let Mrs Hodgson have this in writing or by email prior to the Induction Day (admissions@emmbrook.wokingham.sch.uk)