Design and Technology
Who We Are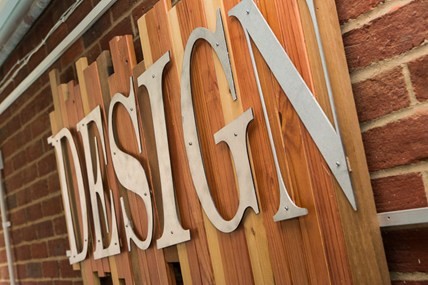 Miss M Robinson - Curriculum Leader
Mrs E Cooper
Mrs J Meader
Mrs K Ridgers
Mr E Crane

Key Stage 3
Year 7 - Autumn Term
Blister Packaging
The Blister packaging project is an introduction to DT as a subject and provides students with the opportunity to develop their graphic drawing skills to produce a piece of packaging for an existing product.
Introduction to health and safety. Introduction to DT. Graphic Techniques. What are resistant materials? Introduction to plastics. Project introduction. What is a brief? Understanding branding. Methods of research. Product Analysis. Using research to influence designs. Design development. Evaluating designs against brief. Introduction to processes and techniques. Vacuum forming. Using a Coping saw. Final project. Design and make a blister packaging for an existing product. Evaluate final product against brief and designs.
Spring Term
Travel Game
Students will be given the opportunity to design and make a wood and acrylic travel game. The focus for this project is practical skills and manufacturing within specific specifications.
Introduction to timbers and wood theory. Selection of materials. Understanding timber properties. Manufacturing. Health and safety recap. Using a Pillar drill and disk sander. Following step by step process. Working accurately. Problem solving. Introduction to CAD/CAM. Computer aided design using 2d design program. Computer aided manufacture using the laser cutter.
Summer Term
Judder
The judder project provides students with the opportunity to explore electronics and a systems approach to design.
Introduction to electronics. Basic series and parallel circuits. Current. Voltage. Resistors. The Design Process. Sources of research and inspiration. Using a mood board to support creativity. Development of design ideas. Manufacturing. Using Jigs to improve accuracy. Introduction to soldering technique and safety. Quality control checks.
Year 8 - Autumn Term
Wooden Coaster Project
This project enables students to build on prior knowledge and experience from year 7. By developing practical and design skills to create a piece of wooden craft in the form of a coaster inspired by a 20th century design movement.
Health and Safety refresher. Working in the workshop. Using of machines. Key technical vocabulary. Introduction to the project. Understanding 20th century design movements. Using chosen movement to influence design. Introduction to brief. Design specification. Target market. Design development. Production plan. Manufacturing. Use of veneers. Forstner drill bits. Finishing techniques
Spring Term
Animation
Summer Term
Pewter Casting Project
This is the first opportunity for students to work with metal to create a pewter cast product.
Introduction to the project. Health and safety of working with the brazing hearth. Understanding the working properties of pewter. Following the casting process. Design work. Understanding what a culture is. Learning about different cultures and using them to influence design ideas. Development of design. Building on prior knowledge of using 2D design to create a mould for the casting. Understanding the importance of following a plan to create a product. Evaluation of practical against specification.
Key stage 4
Design & Technology
Examination Board: Edexcel
An exciting change to the Design Technology GCSE is the new '9-1 Specification'.
The new GCSE gives students opportunities to apply knowledge from other disciplines, including mathematics, science, art and design, computing and the humanities. Students will acquire subject knowledge in design and technology that builds on Key Stage 3, incorporating knowledge and understanding of different materials and manufacturing processes in order to design and make, with confidence, prototypes in response to issues, needs, problems and opportunities.
Students learn how to take design risks, helping them to become resourceful, innovative and enterprising citizens. They should develop an awareness of practices from the creative, engineering and manufacturing industries. Students should understand that high-quality design and technology is important to the creativity, culture, sustainability, wealth and wellbeing of the nation and the global community.
Pupils will have the opportunity to learn a range of new skills using dedicated computer design software and laser cutting technology as well as traditional methods of creative expression.
Assessment: 50% controlled assessment (NEA), 50% written examination.
Progressions: This course provides an excellent platform from which to progress on to the successful A level Product Design course.
D&T: ENGINEERING DESIGN (Level 2 Award) ( only for those students who are completing their GCSE course in 2020)
Examination Board: Cambridge National
An interesting and varied course based on the design aspect of engineering. Pupils learn about user needs and customers and why designers of engineered products make design decisions. They also gain knowledge in the working properties of products with disassembly projects and testing products.
The course is made up of 4 modules, 3 of which are internally assessed and externally moderated controlled assessments, taken in year 10 and 11. The fourth is an exam module, usually sat in the summer term of year 11.
Assessment: 25% exam, 75% controlled assessment, equivalent to a GCSE

Progression: There are an estimated 800,000 engineers employed in the UK and the output of engineering manufacturing, which employs 1.7 million people in total, is in the region of £67 billion annually. According to the Engineering Council UK, engineers on average enjoy better remuneration than accountants and solicitors and are well represented on the boards of companies, including at chief executive officer level. Whether an individual wants to specialise in planes, cars, electrics, communications or mechanics, there is a wide range of courses to choose from.
September 2018