History
Who we are:
Mr J Matthews – Curriculum Leader
Mr J Harrison
Miss E Parker
Miss E Smith
Key Stage 3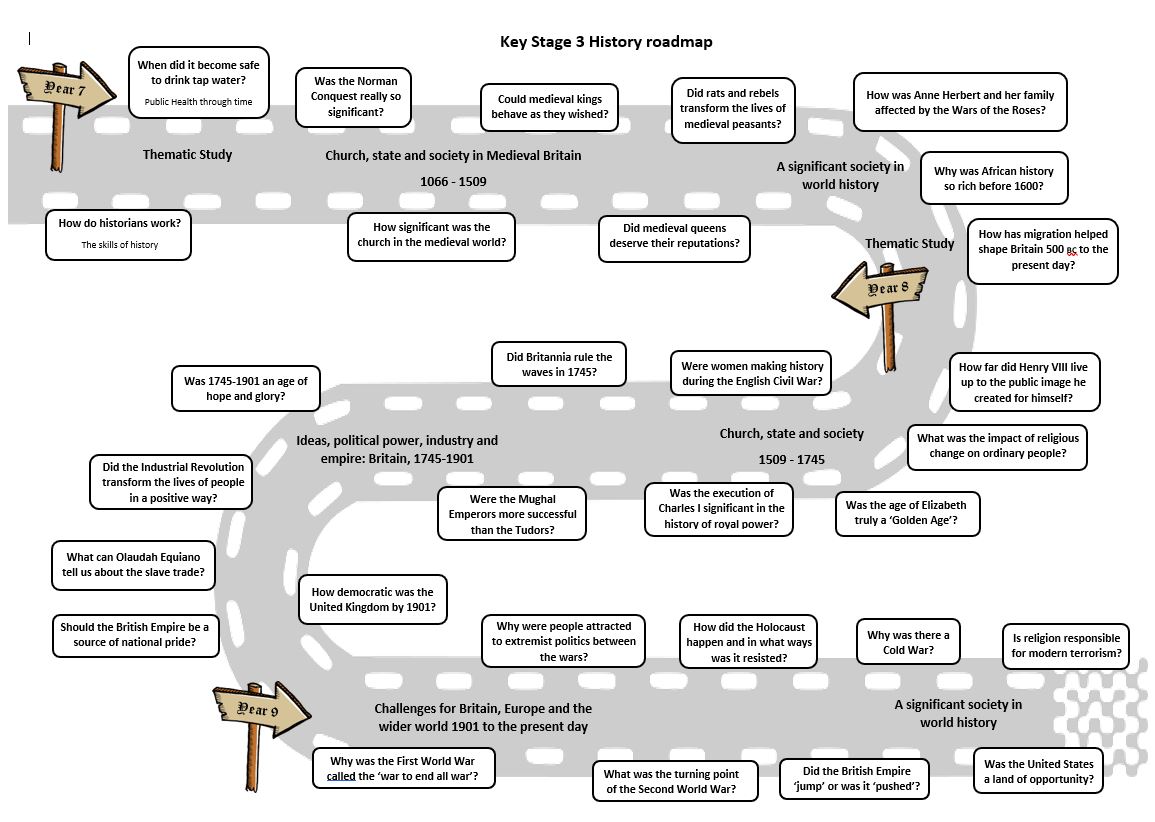 Key Stage 4 (Years 10-11)
Examination Board: Edexcel
GCSE History involves the study of four units assessed by three examination papers.
Unit one: Crime and Punishment c.1000 - present
This unit involves the study of different laws through time, how punishments have changed through time and the development of law enforcement. This also involves a case study of Jack the Ripper and the policing of Whitechapel.
Unit two: Superpower Relations and the Cold War 1941 – 1991
We will begin by looking at the decline in relations between East and West after the Second World War and how the two superpowers came close to World War Three. We will specifically be looking at the crisis of Berlin and the Cuban Missile Crisis.
Unit three: Early Elizabethan England 1558 – 1588
This unit will study the religious conflict of the reign of Elizabeth and the threats to her safety from Catholic Plots. We will pay particular attention to the threat from Mary Queen of Scots and the attempted Spanish invasion of 1588.
Unit four: Germany 1918 – 1939
The rise of the Nazi Party after the First World War, how the Nazis used terror and propaganda to keep control and the quality of life under the Nazis. There is a case study of the treatment of the Jews by the Nazi.
Students can use History for a number of different A Levels or degrees including history, geography, RS, law, government and politics. History is a well-regarded academic subject which can open doors to graduate schemes, careers in teaching , the civil service, law, government and many more. It teaches you how to write at an extremely high level, research, process information and present information in a variety of different. These transferable skills are very valuable in all areas of work and further education.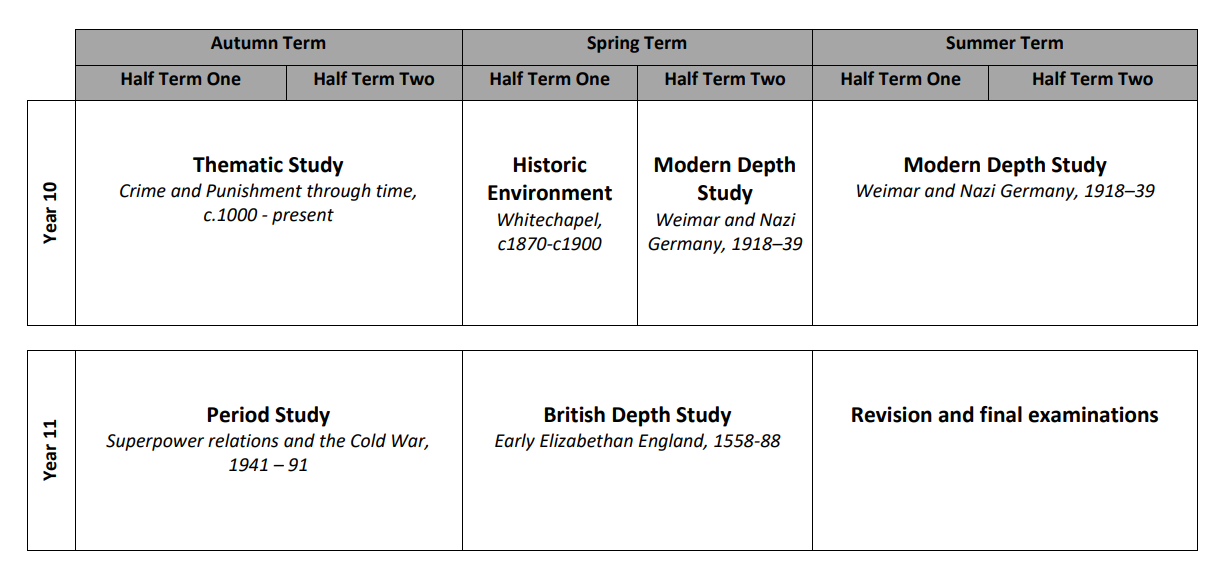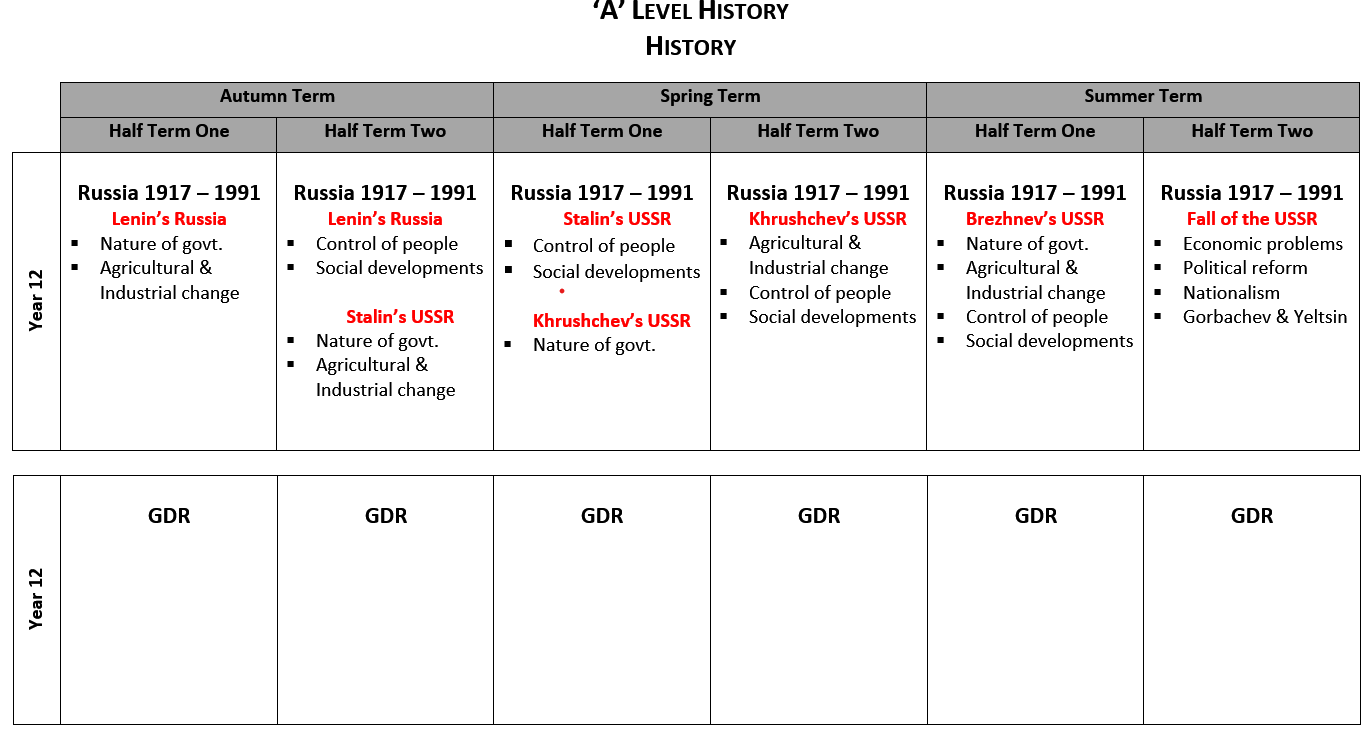 December 2022