Kevin Gaskell Inspires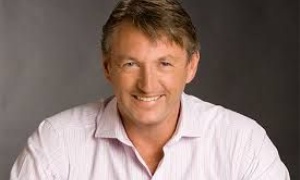 Former Porsche CEO visits the Emmbrook
On Friday 16th November we were visited by Kevin Gaskell, a motivational and inspirational speaker, who spoke to selected year 10 and year 11 students. He is a contributor of the "Speakers in Schools" scheme set up by TV news journalist Robert Peston.
Kevin's CV is impressive: CEO of Porsche (aged 34), BMW and Lamborghini; he has set up numerous multinational companies which he has sold on at considerable profit and making him a multi-millionaire; he has been to both Poles and Mount Everest for charity; and he continues to help other people set up successful companies over the UK.
During his talks to an engrossed audience, he spoke of the qualities needed to succeed, namely resilience, determination, hard work, attitude and preparation – all very relevant to our students. He gave advice ranging from how to act and plan for interviews to how to deal with toilet issues in the Antarctic!
Hopefully our students, who covered a range of abilities, gained much and the interest in talking to Kevin at the end suggested he had motivated at least a few!