Last Netball Tournament for Year 11 Team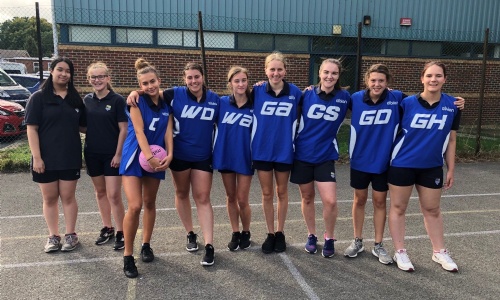 Year 11 girls make us proud!
A huge thank you to the Year 11 netball team who were willing to miss maths revision to play in their last ever SWIFT tournament. Despite the disappointing result, the girls showed fantastic resilience, determination and sportsmanship in the 5 games that they played. Zara Sullivan was voted player of the match for 3 games while Laura Mulcock was voted player of the match for the other 2. The next year 11 fixture is on Tuesday 16th October against Luckley, which the girls are already looking forward to.