Medical Conference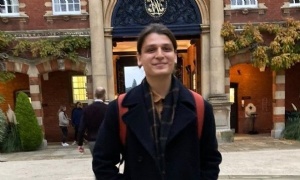 Daniel and Elena visit the Wellington College Medical Preparation Day
Myself (Daniel) and Elena were fortunate to be invited to visit Wellington College for a jam packed day preparing us for our upcoming Medicine interview. We were joined by students from local schools, including ours, The Holt and even a school in Wales all applying for Medicine.
The day was full of invaluable opportunities, including the chance to talk to a panel of medical students and doctors and receive presentations from Wellington's Chemistry dept as well as their MedSoc. It was so inspiring to see such confidence in their delivery and their immense interest in medical topics that they had.
We also had Abraham Bashir from a company called Medic Portal give us a session on interview practice for the MMI interview type that most medical schools run.
Wellington also paid for a full online mock interview with Medic Portal which we both did a couple of weeks later and it was great!
We had a wonderful time and we are both still in touch with some of the people we met there on the day.