Admissions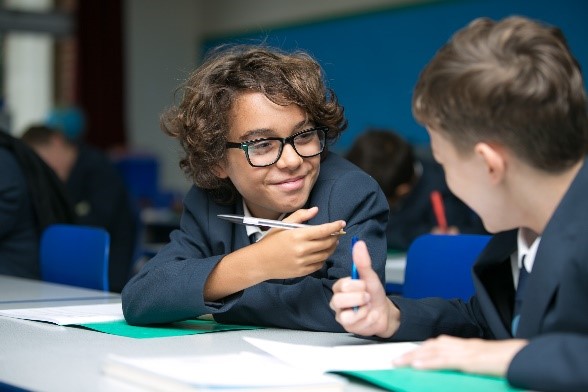 Interested in having your child join us?
Choosing a new school is a big decision and we want to ensure that you have all the necessary information you need to make an informed decision. The Emmbrook School is an academy school within a Multi Academy Trust (The Circle Trust) and therefore the Trustees of the Circle Trust are the Admissions Authority for the school.
Here are some fantastic quotes from our current Year 7s:
"Maths at Emmbrook is challenging but extremely fun. It is one of my favourite lessons."

"I have learnt more than I would ever have imagined, just in Year 7."

"Emmbrook allows me to test my abilities and challenge myself."
Please have a look through our website to view some of the fantastic things our students have been up to. Specific information available to students and parents, events and activities on the school calendar, and all the information you need about the curriculum.
To check whether you live in the school's designated area click here
In Year Admissions
To apply for a place outside the normal Year 7 admissions round, applications should be made directly to The Circle Trust. Please complete this form and return to the Circle Trust by emailing admissions@thecircletrust.co.uk or the postal address as given on the form.
Admissions into Year 7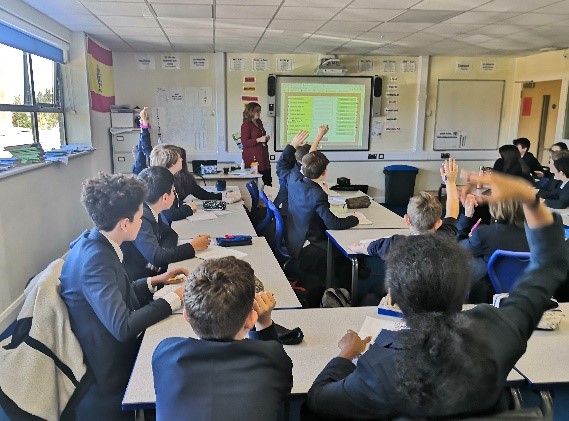 Admissions for Year 7 entry for 2022-2023 are made to your home local authority and they will be able to provide you with further information as to when and how to do this. If you live in Wokingham or are part of the Wokingham Borough you will be able to find further information here.
If your application is for a child who has a medical or social need please complete this supplementary form.
Admission into the Sixth Form
Please click here for further details.
Appeals
If you have received a refusal of a school place and wish to lodge an appeal, please follow this link.
(Please note: The appeals information does not apply to Sixth Form places)
Admission Arrangements
The admissions arrangements for all mainstream academies and free schools must comply with the School admissions code and the School admission appeals code
The Emmbrook School admission arrangements 2021 - 2022 – please click here
The Emmbrook School admission arrangements 2022 - 2023 – please click here
The Emmbrook School admission arrangements 2023 - 2024 - please click here
The Emmbrook School admission arrangements 2024 - 2025 - please click here
Questions?
Please email admissions@thecircletrust.co.uk
---
作為沃金厄姆區內悠久的學校,我們非常歡迎即將入讀本校的學生。
學校注重德智體群美的培育。因此除了在考試中表現出色,也鼓勵學生積極參與體育,藝術和音樂活動。
學校會為新生提供適切照顧和支援,以確保學生能盡快適應及投入愉快的校園生活。學校亦會通過與家長面談,分享學校的辦學理念及願景,對學生的期望等,使家長成為學校的合作伙伴。
如欲申請入讀本校,請使用學校招生頁面上的申請表。當您收到我們學校的錄取通知書時,請在申請表上註明您將在英國居住的地址和抵達英國的日期。
如有任何疑問,可電郵至 admissions@thecircletrust.co.uk