Art
Welcome to our Art Department
Who We Are
Mrs M Robinson - Curriculum Leader
Mrs E Cooper
Miss F Hedley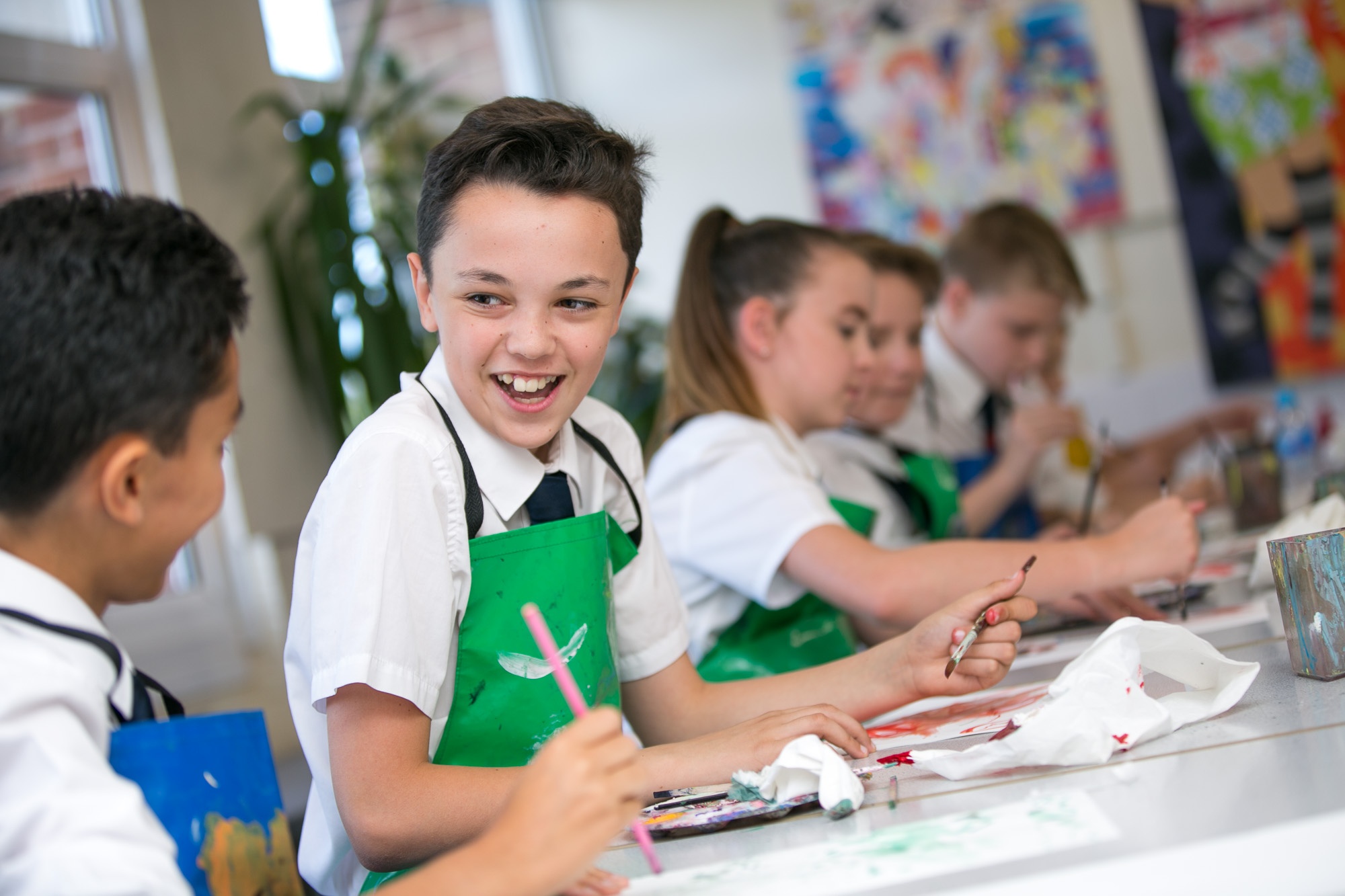 Key Stage 3
KS3 Art students at the Emmbrook School are taught & encouraged to:
Produce creative work, exploring their ideas & recording their experiences
Use a variety of techniques to record their observations in sketchbooks, journals & other media as a basis for exploring their ideas
Use a range of techniques & media, including; painting, drawing, photography & 3D to increase proficiency in the handling of different materials
Analyse & evaluate their own work, & that of others to improve their work & outcomes
Learn about the history & context of Art & Design from a variety of eras & cultures. You will look at colour theory, identity, environment & cultural influences. In addition to working from observation, students are encouraged to use their imagination.
The Art Department offer a range of opportunities including; weekly Art Club, visits to the Reading University Institute of Education Art Department, workshops with artists, participation in the National Big Draw, working with local Primary Schools & Wokingham Borough Council community events.
Key Stage 4
Examination Board: AQA
Fine Art GCSE at The Emmbrook School will give you a broader outlook on the world you live in. It enables you to explore your own creativity & imagination through communicating & expressing individual ideas & meanings.
You will be required to complete a portfolio of work that shows your ability in a range of areas, such as; fine art painting/printing, sculpture/3D design, graphics/illustration & digital imagery. You will experience a rich variety of artists & designers from contemporary to other times & cultures that result in ambitious investigations & a final piece.
It is an opportunity for committed & self-motivated art students to achieve in a course that continually proves highly successful & popular at The Emmbrook School.
Assessment: Fine Art is 60% Portfolio Unit which relies heavily on independent tasks & 40% Externally Set Assessment, which involves class, self-led preparatory work & a two day 10 hour practical exam.
Progression: An Art & Design background is essential for careers ranging from: Architecture to Furniture Design, Textile & Fashion Design to TV & Video. It is also compatible with any A Level course. All Emmbrook students who apply for a Post 16 & 18 Art related course are successful in their application. Previous Emmbrook students have specialised in various disciplines including: Fine Art-Sculpture, Painting, Printmaking, Fashion-Design & Marketing, Architecture & Interior Design, Animation, Illustration & Graphics, Theatre Design, Games, Web & Product Design.
Universities, including the Russell Group Institutes, recognise the importance of students undertaking a rounded & diverse curriculum.
The Art Department continue to achieve 100% pass rate for both GCSE & A Level.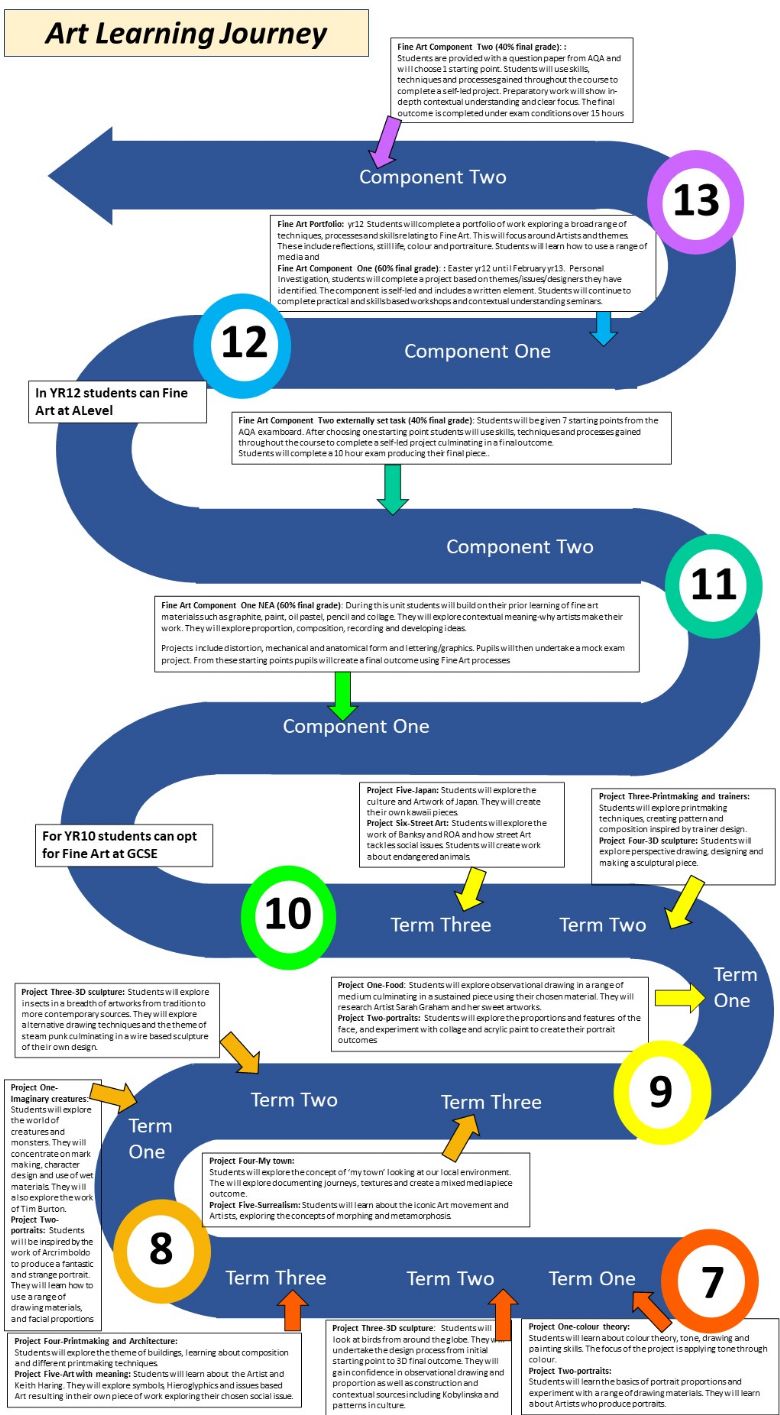 September 2022