Examination Results
We Celebrate our Students' Achievements
GCSE Results Day 2021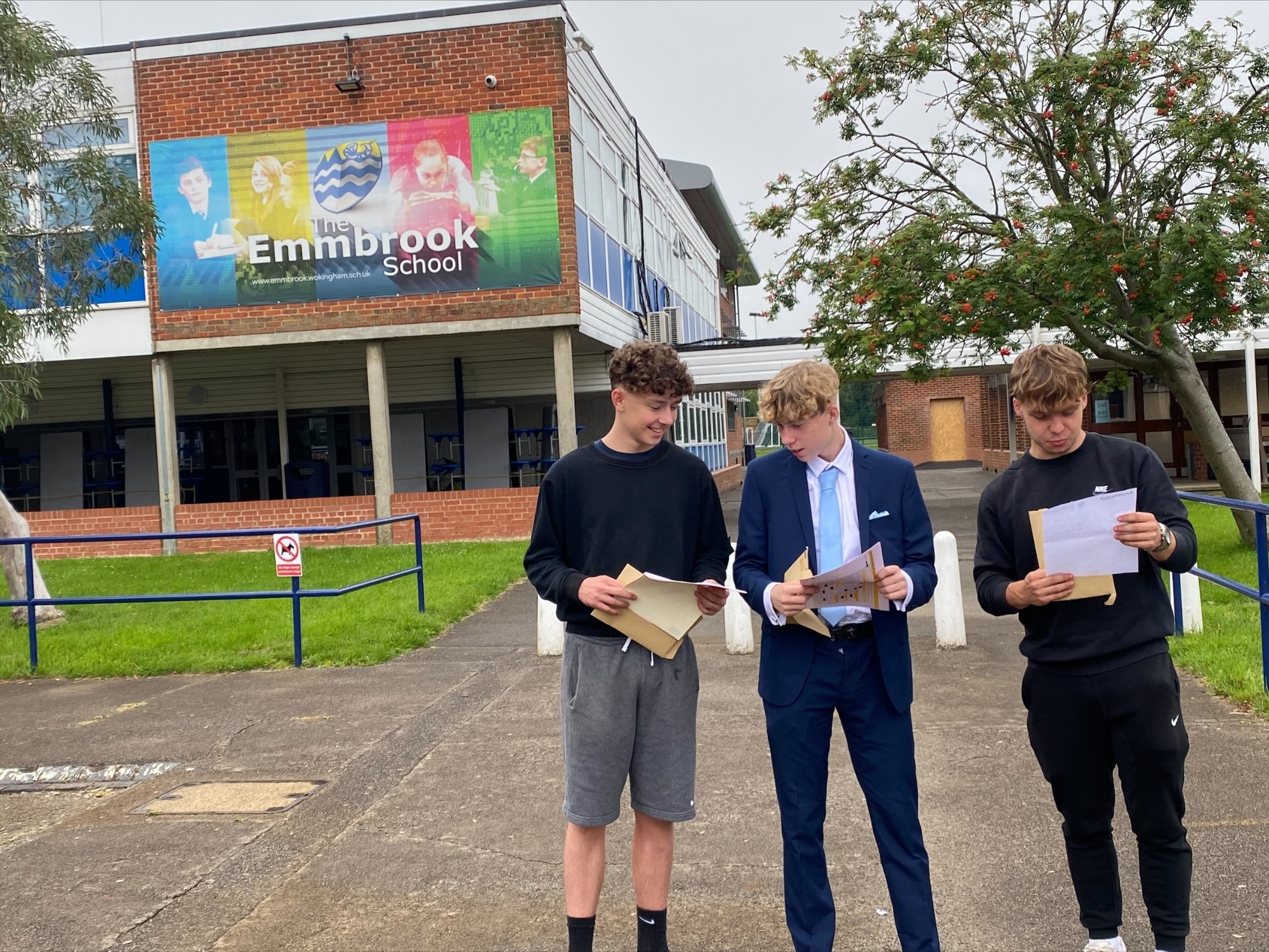 We are incredibly proud of the fantastic results achieved by our Year 11 students this summer. The last 18 months have been a hugely challenging time for students nationally as they have faced so much uncertainty and yet our students have shown truly remarkable resilience and determination. They have repeatedly demonstrated their quality as individuals who embody our values.
This is a record-breaking year for GCSE results and our students and their families will be rightly thrilled. The rigorous Teacher Assessed Grade process means that we have been able to judge the students' performance using a wide range of evidence drawn from the last two years, which I think is a fair way to assess these young people. They deserve all the credit for their hard work and dedication.
With so much disruption caused by the pandemic we felt it important that we hold on to as much normality as possible which is why it was so lovely to see the students at their delayed prom yesterday. I know that it meant a great deal to the students, their families and teachers to be able to attend the prom and celebrate an important moment of transition.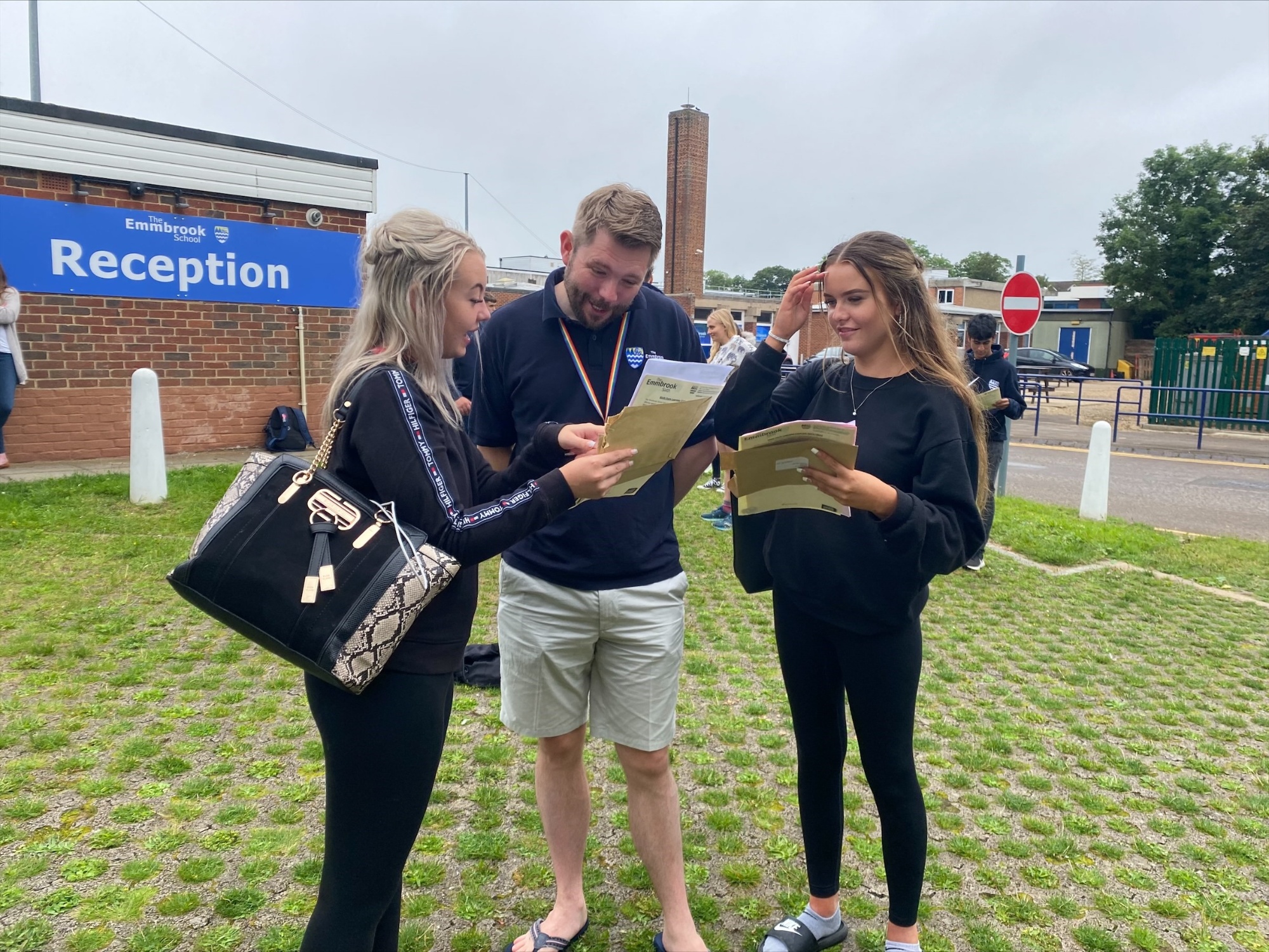 After five years there will always be mixed emotions as we say goodbye to the Year 11s; inevitable sadness but also satisfaction at seeing our students move on to the next stage of their education. This year, we are delighted that the majority of the cohort are opting to stay with us by joining the Sixth Form. Whether they are staying with us for the next two years or pursuing new opportunities elsewhere we wish them all the very best for the future and look forward to seeing what they can achieve next!
Ellie Horne, our Head of Year 11, added "there is no doubt that this year has provided numerous challenges for this fantastic year group but they have shown just how resilient they are throughout and, collecting their results today, they should be incredibly proud of themselves.
We are so proud of every single one of them for their continued effort, diligence and ambition and wish them all the best for everything in the future. We will certainly miss them!"
Nick McSweeney, Headteacher' 12/08/2021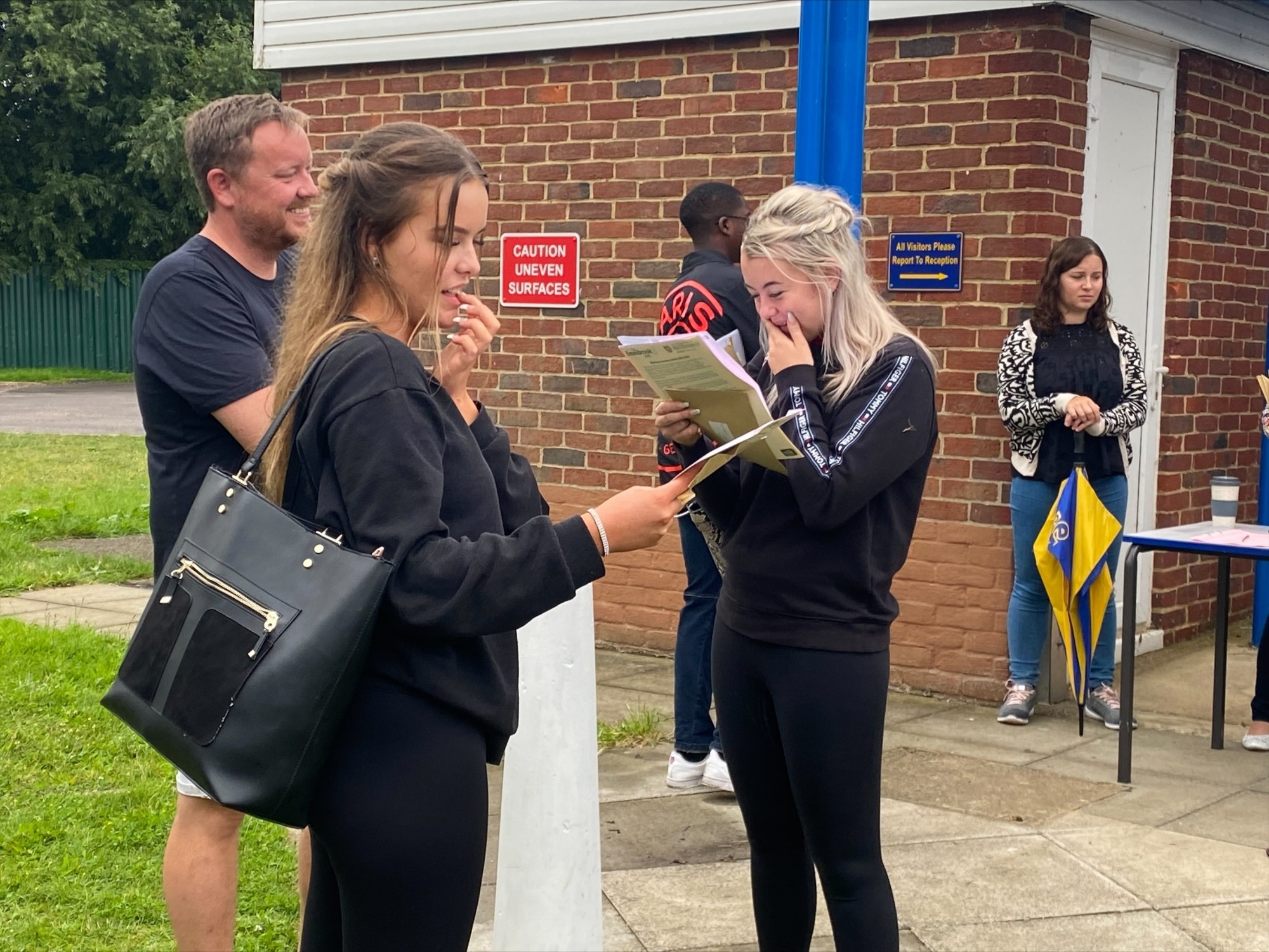 Student reactions
Molly McGuiness
It's been an unprecedented year, but with the support of the teachers they helped me through
Sunny Mason
It's been a hard year, learning at home was difficult but I really appreciate support of the teachers
Paige Hopkins
It's been a challenging year but the teachers really helped me pull it through and I'm delighted with my results!
---
A-Level Results Day 2021
We are delighted to be able to celebrate with our students today as they receive their well-deserved results.
This cohort faced unprecedented disruption to their studies as a result of the global pandemic and yet they showed incredible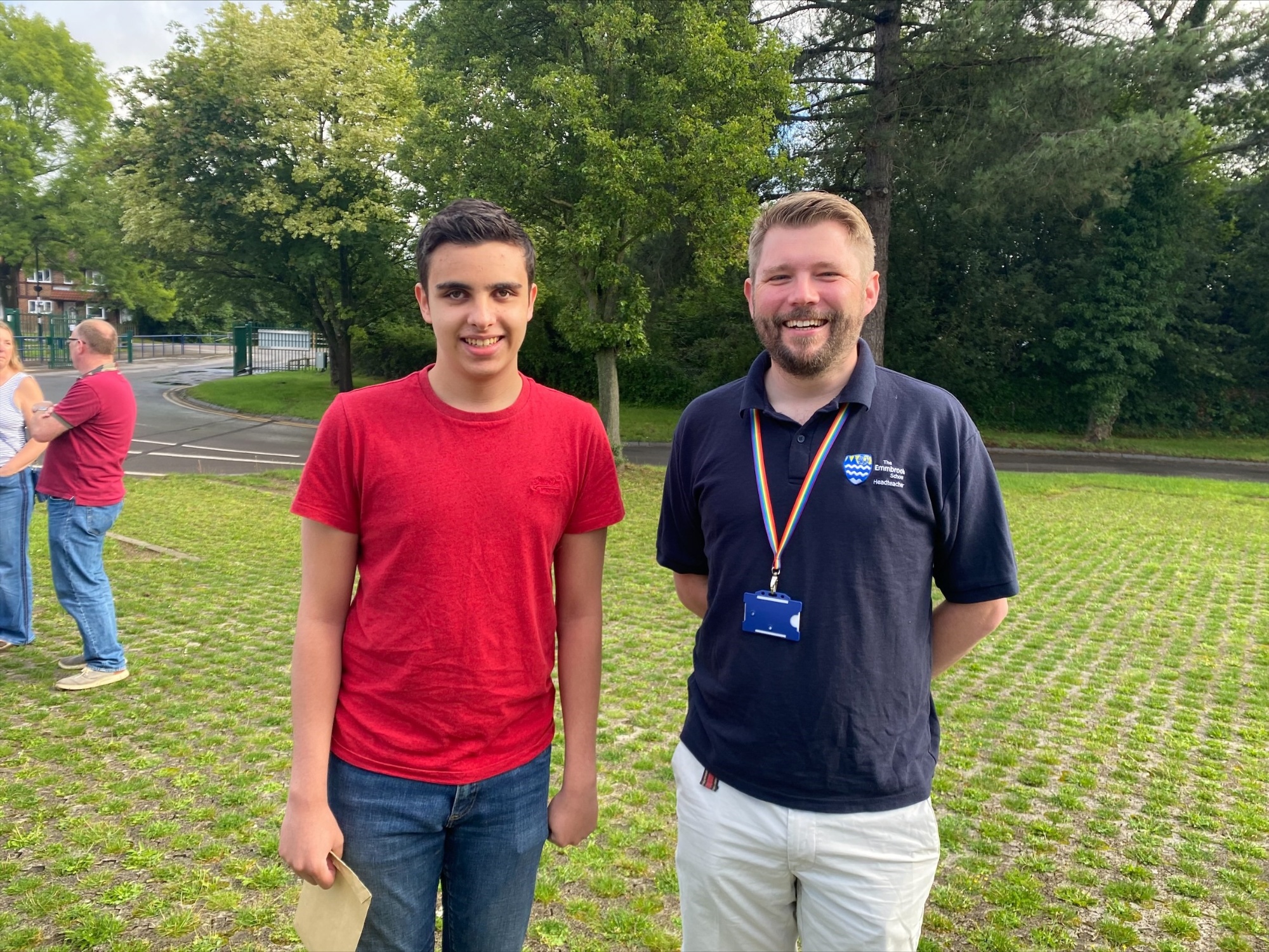 resilience. Following the very rigorous teacher assessed grading process, which has drawn on a wide range of evidence to enable teachers to determine grades, I believe that today's outstanding results fairly reflect the remarkable efforts of our students and their strong desire to succeed.
These results mean that our students will now be able to progress to the next stage of their studies. At The Emmbrook we value the achievements of each and every student and the opportunities that are now before them, from those taking up places on courses at many of the UK's top universities, including Oxford, to those who are pursuing their career aspirations through high quality apprenticeships.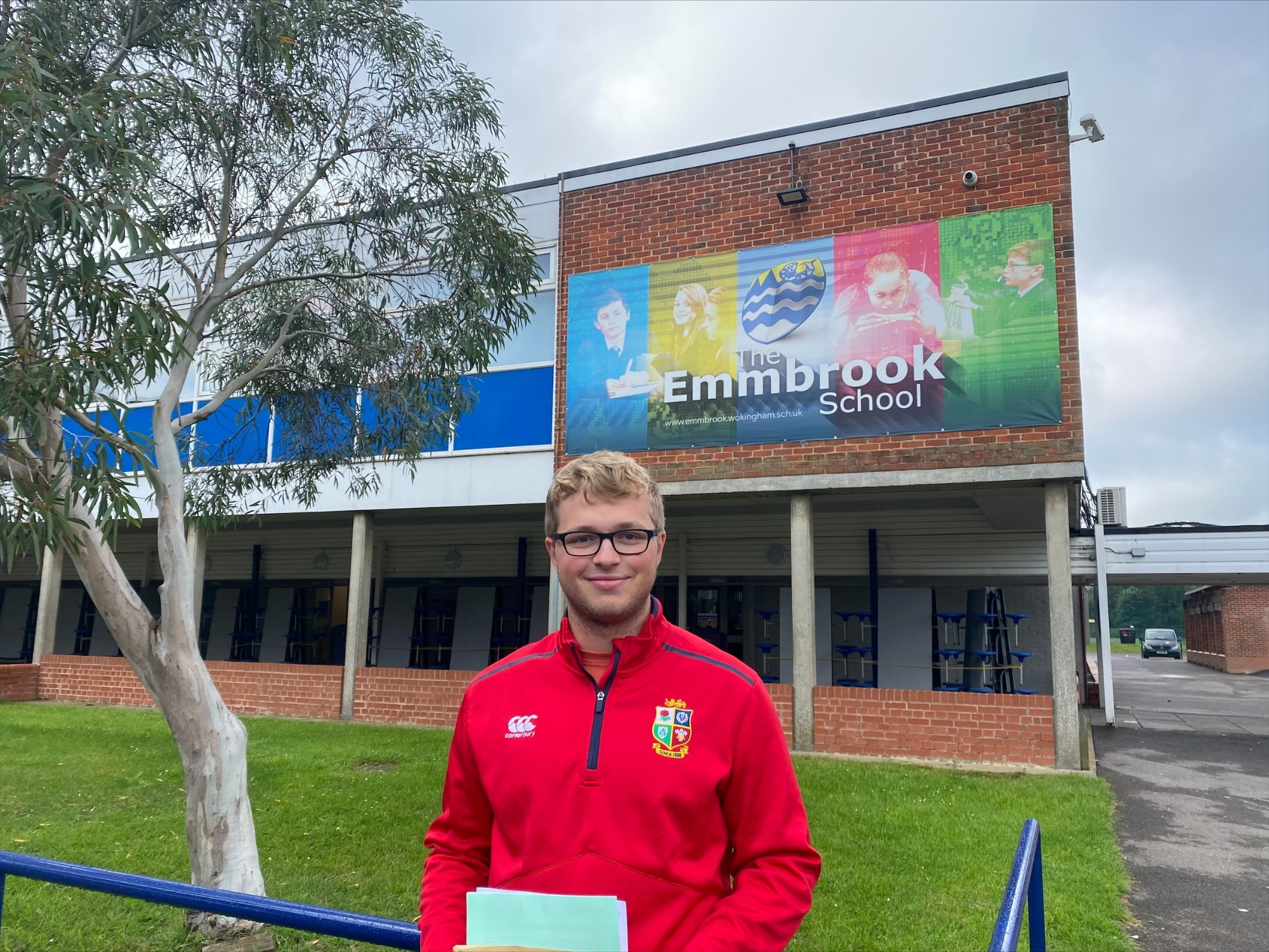 I am so pleased that we were able to welcome back our students this morning to collect their results in person, so that we could share the moment with them and acknowledge the fruits of their hard work and determination.
Mr Constable, our Head of Sixth Form added "The results this year group have achieved today are the culmination of two years of hard work. This year group have had a number of challenges thrown at them, to come through all of those obstacles and to achieve an outstanding set of results is evidence of the quality of student we had in this year group. We are all incredibly proud of them and of their achievements during their A-level journey with us. They should be proud of everything they have achieved. We are sure they will go on to be successful in the future and can't wait to hear how the class of 2021 progresses from this point onwards. Best of luck in the future."
Nick McSweeney, Headteacher, 10/08/2021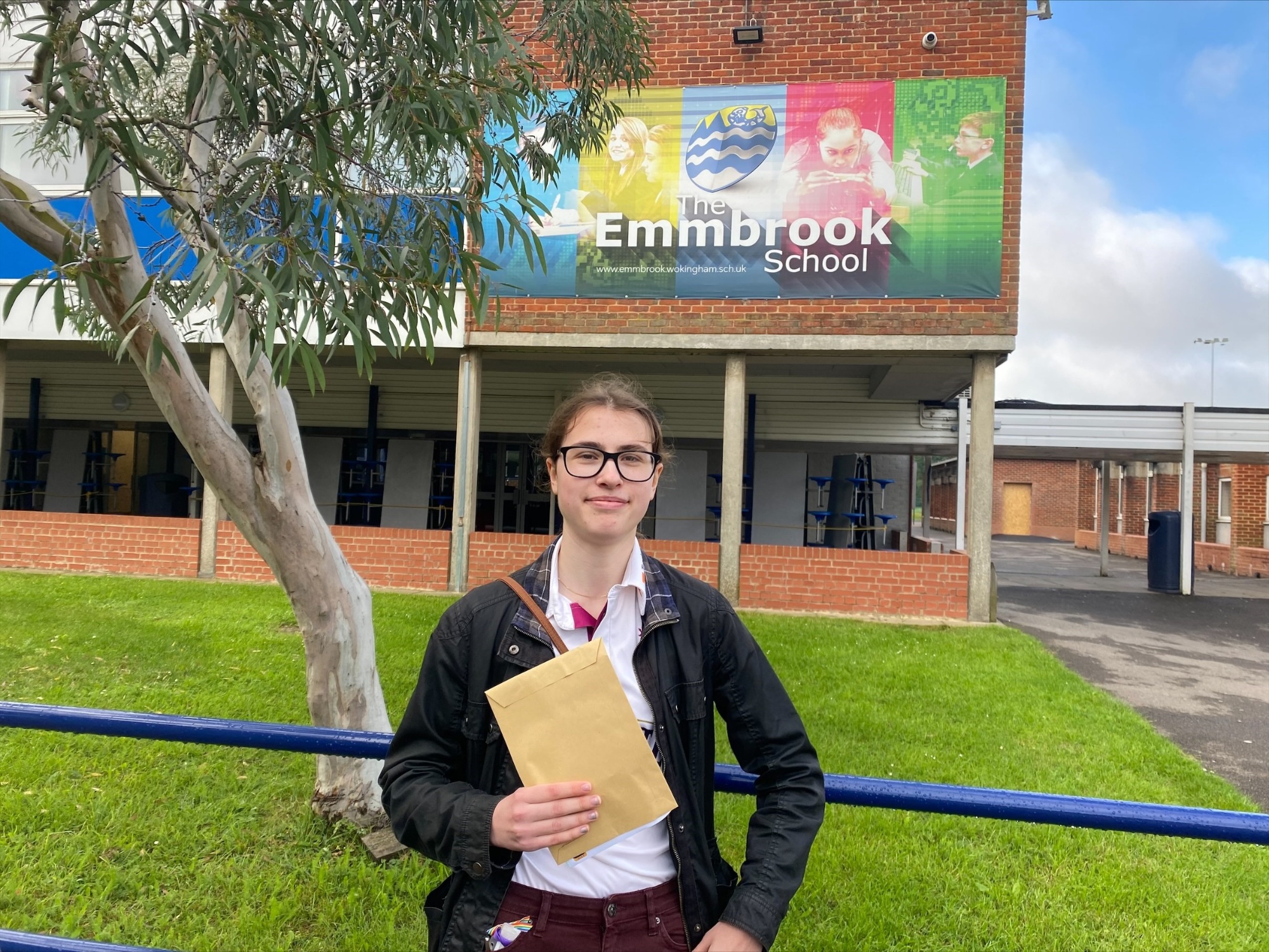 Student reactions
Charlie Williams "It's been a challenging year but I feel it's been one with great opportunities and full of great memories"
Katie Hampton "An unpredictable year that really showed our resilience and determination and brought us together as a year group"
Cameron Clark "It was the winter of our discontent' I am delighted with my achievements!"
---
Performance Data 2020
In 2020 the Government announced that due to the Coronavirus Pandemic it will not publish any school or college level educational performance data based on tests, assessments or exams for 2020.
For further statistical information regarding our examination performance in 2018/2019, please visit the Department of Education's school performance tables website: