Music
Who we are:
Mrs A Wellman – Curriculum Leader
Miss N Ashworth
Berkshire Maestros Peripatetic Teachers – specialists in a range of instruments and voice visit the department on a weekly basis to deliver high quality tuition during the school day and after 4 p.m. on Mondays and Tuesdays.
Key Stage 3 (years 7,8 and 9)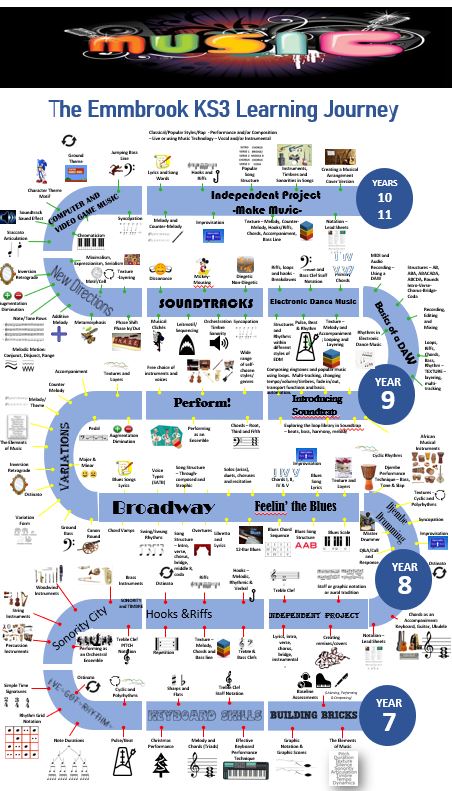 During KS3, students will complete a variety of music projects to enable them to develop their musical knowledge and understanding through a range of different styles, traditions and genres. They will be given opportunities to develop their performing, composing, listening and appraising skills through individual, pair and small-group collaboration.
Key Stage 4 (years 9 – 11) Examination Board - AQA
Full Details of what years 10 and 11 study can be found here
September 2023