News & Events
Concerts
Message from Mrs Wellman;
Tickets are on sale for the Y7/8 Spring Concert.
Grab your tickets now!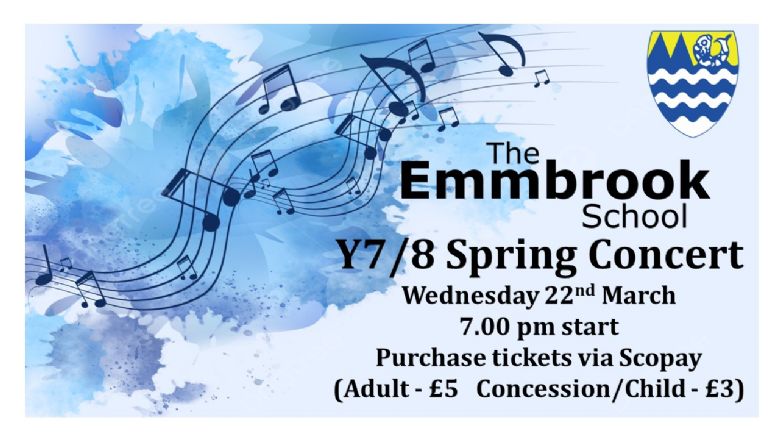 Trips 2023/2024
Education beyond the classroom is essential and something that we are committed to offer all students at The Emmbrook. We are currently working with the organisations involved to confirm whether events will be going ahead for the upcoming academic year. We will publish the trips planned as soon as we have confirmation.
Updated February 2023