The House System
A new House system was launched in September 2018 with the aim to provide an even greater sense of community spirit through competition, learning new skills and creating new opportunities for students to get involved in school life.
All students and members of staff are attached to one of the four Houses. Staff and students voted for the House names and chose to return to the original Emmbrook Houses which are as follows:
Mercury - Red
Saturn – Green
Jupiter - Yellow
Venus – Blue
Every student in the school is identified within their Houses through their school ties which consist of a coloured stripe co-ordinating with their House colour.
Roles & Responsibilities
Each House is led by a sixth form House Captain and Vice Captain who is elected each year following an application process. The House Captains are supported by a Staff House leader and together they hold House assemblies each half term.
Every year group from year 7-13 has a House representative who liases with the House Captains and Sixth Form House representatives to help organise and plan inter-house year events.

The House system is a central part of our school community, encompassing our school value of being a 'family'. It unites students across each group, including the sixth form. It helps creates a sense of belonging and will involve a wide range of events, including within each faculty.
Competitions
Congratulations to Jupiter for winning the summer term dodgeball competition. It was great to see so many students turn up each day to represent their house for their year group.
The overall results:
1st JUPITER
2nd SATURN
3rd MERCURY
4th VENUS
The Y8 dodgeball team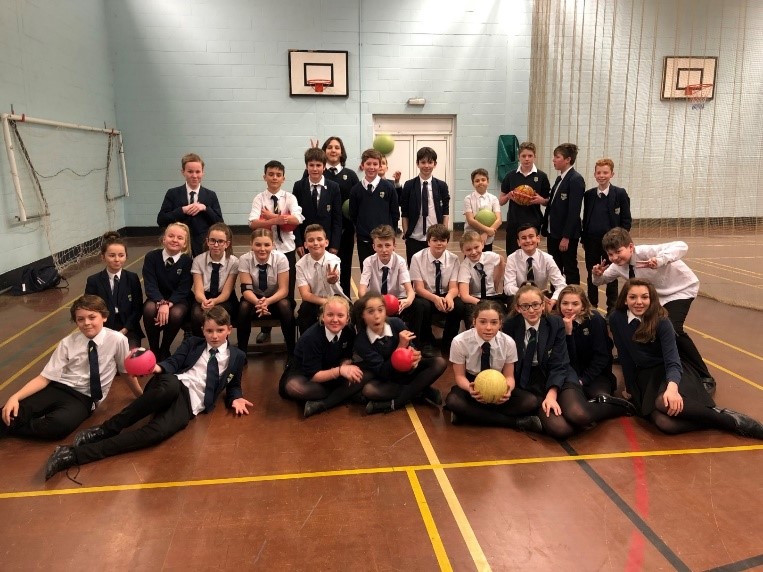 The inter-house basketball competition was also a huge success with over 130 students and staff representing their house and year group.
Overall results:
Joint 1st - SATURN
Joint 1st - MERCURY
3rd - JUPITER
4th – VENUS
Sixth form and staff basketball team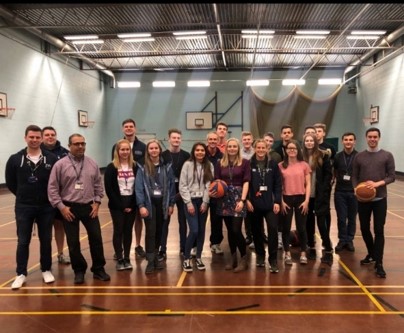 Last term, Miss Cairns also launched 4 x World Book Day inter-house events including a short story competition, cardboard tube design, book token design and staff fancy dress. The hall was a hive of activity on the last day with students and staff voting for their favourite designs. Individual winners were presented with prizes in the end of term assembly.
Cardboard tube design winners
1st – SATURN: Sachin Joshi (7B)
2nd – JUPITER: Erin Prowse (8D)
3rd – MERCURY: Marissa Barnett (7E)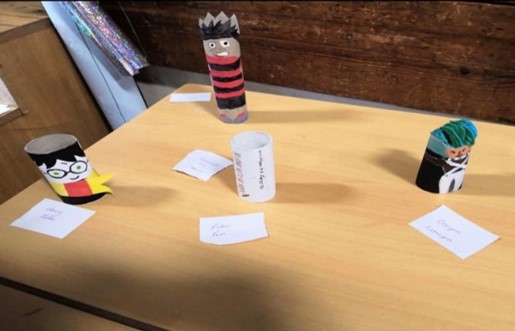 Short story competition winners:
KS3
1st – VENUS: Eddy Hudson (8D)
2nd – MERCURY: Ellie Keirle (8A)
3rd – JUPITER: Isla Clarke (7C)
KS4
1st – JUPITER: Jess Court (11E)
2nd – VENUS: Elizabeth Bojic-Aguilar (11F)
3rd – JUPITER: Alexandra Harvard (10D)
Staff fancy dress
1st – SATURN: Miss Gedney dressed as Miss Havisham
2nd – VENUS: Mr McGrath dressed as James Bond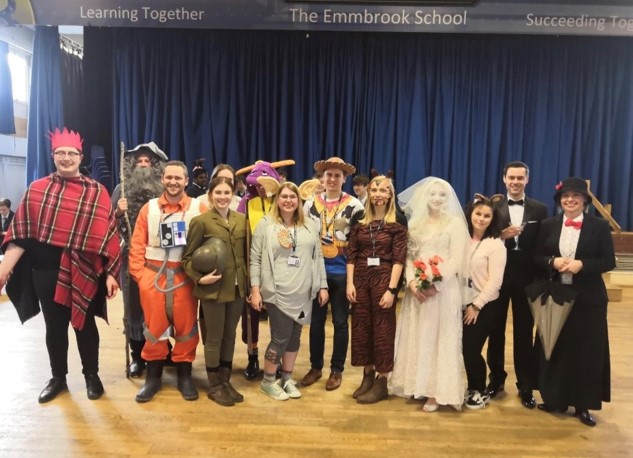 On the last day of term Mr Patton and his amazing sixth form captains; Mhairi and Leila, organised an Emmbrook Eggtrazangza which excited the whole school as everyone went on a massive Easter egg hunt. Eggs equalled prizes and nearly 50 Easter Eggs were won! What a lovely end to an amazing term of house events.
Bring on the Summer term with more exciting house opportunities such as the inter-house gymnastics competition, tug of war, sports day and the Great Big School Clean.