About
Welcome from the Head of 6th Form - Mr D Constable
We set ourselves high standards for the quality of teaching and learning in the classroom and high expectations for students'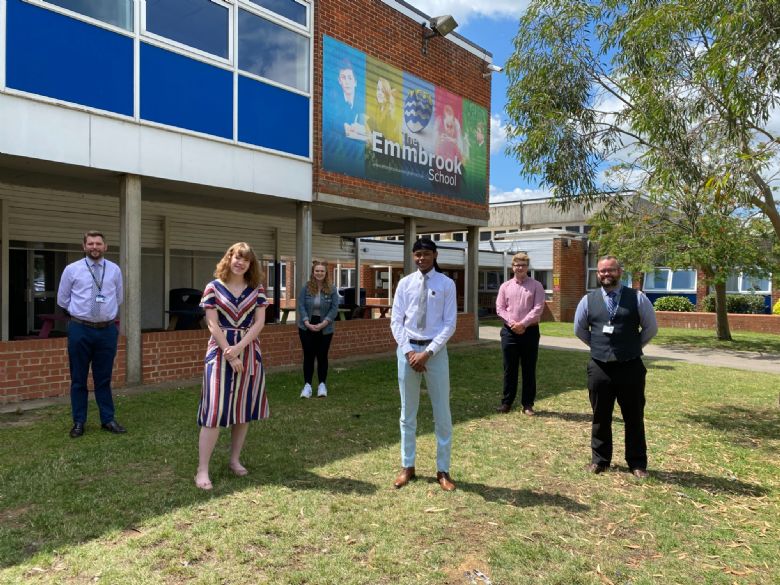 independent learning, guided by subject teachers. Our study facilities, within the dedicated Sixth Form block, ensure that all students have the best possible resources for private study and research.
Students are given daily, high-quality, individualised guidance in the form of their personal tutor who is fundamental in ensuring our students' overall success. Our tutors are highly skilled at building effective relationships with students so that they are best placed to offer purposeful academic and pastoral support on a day-to-day basis. Tutors will remain with students throughout their time in Sixth Form and support each individual's aspirations for beyond their studies with us; whether this is applying to university, seeking out apprenticeships or entering the workplace.
Emmbrook Sixth Form Students are seen very much as the heartbeat of the school and there is a rich tradition of student contribution to both the school and wider community through our Community Service initiative. Students also take part in regular fundraising activities and have supported many charitable causes over the years. Our students' generosity and sense of community is not only valued by those individuals working with our Sixth Formers, but also plays a fundamental role in Sixth Formers' moral and social development. The selflessness, responsibility and sense of duty that The Sixth Form's wider functions promote are often referred to in the references we write, the vast majority of which are outstanding.
The Sixth Form community is vibrant with regular socials and optional leisure activities providing a healthy platform for you to socialise with your peers. Above the Sixth Form Common Room door is a sign saying "where everyone knows your name". This is very true and I am confident that should you make the positive decision to join us you will feel valued as an individual, challenged as a student and rewarded for your efforts.
If you have further questions please contact us. We look forward to meeting you and discussing your application. In the meantime, please read a student's perspective from our head students.
Mr D Constable
Head of 6th Form